Malayalam Chali Questions (Kusruthi Chodyangal) with Answers
Latest Malayalam Kusruthi Chodyangal – Find short and funny Malayalam questions and answers for school students, TV anchors, events etc.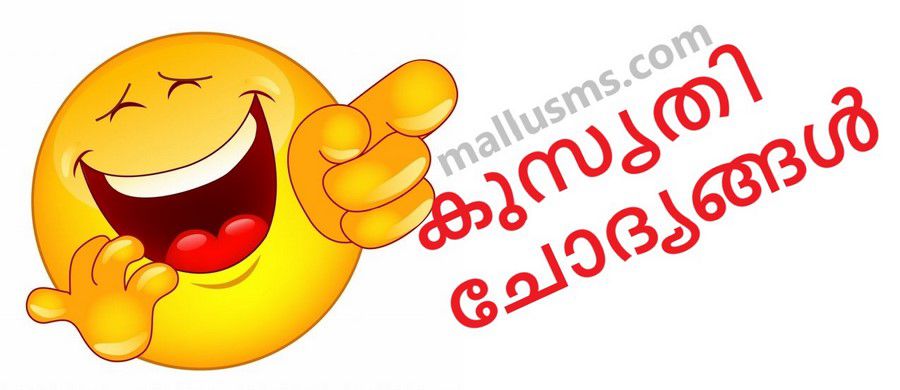 [1]"Odd" Numberum "EVEN" Numberum engine thirichariyam ? (ODD നമ്പറും EVEN നമ്പറും തമ്മില്‍ എങ്ങനെAns:ച്ചറിയാം?)
Ans : Ella Numberum eduthu Tharayil eriyoo… "Odd" anenkil pottum. !! (എല്ലാ നമ്പറും കൂടി എടുത്തു തറയിലേക്കു എറിയു…… ODD(ഓട്) ആണ്ണെങ്കിൽ പൊട്ടും!
---
[2] Pakal Muzhuvan Thammil Thallukayum Ratriyil Ketti pidichu kidakkukayum Cheyyunnathu aaranu ? (പകല്‍ മുഴുവന്‍ തമ്മില്‍ തല്ലുകയും രാത്രിയില്‍ കെട്ടി പിടിച്ചു കിടക്കുകയും ചെയ്യുന്നത്‌ ആരാണു ?)
Ans : Kanpeelikal (Eyelid) -(കണ്‍ പീലികള്‍)
---
(more…)