Malayalam Kusruthi Chodyangal, Malayalam Kadamkathakal, with Answers
Latest Malayalam Kusruthi Chodyangal – Find short and funny questions and answers, chali chodyangal in malayalam for school students, TV anchors, events etc.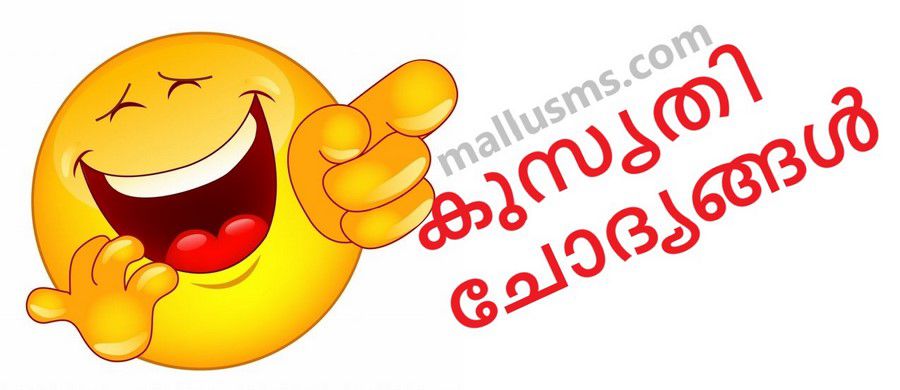 [1]"Odd" Numberum "EVEN" Numberum engine thirichariyam ?
Ans :
Ella Numberum eduthu Tharayil eriyoo… "Odd" anenkil pottum. !!
---
[2] Pakal Muzhuvan Thammil Thallukayum Ratriyil Ketti pidichu kidakkukayum Cheyyunnathu aaranu ?
Ans : Kanpeelikal (Eyelid)
---
(more…)